Location : Artist: Darren Baxter
An exhibition of vibrant and highly contemporary artworks is rotated every two months in the entrance and communal waiting area of this Camden based serviced office. Home to a number of tech companies, the eye-catching exhibition in this entrance set the tone for their employees and visitors. This exhibition showcases London based artist Darren Baxter, whose work often references comic books, music and film.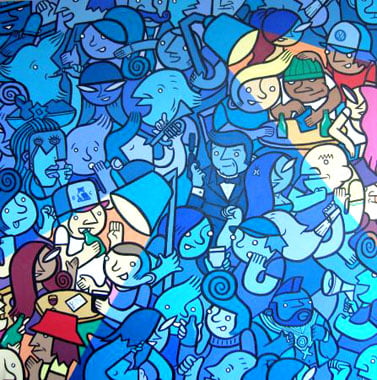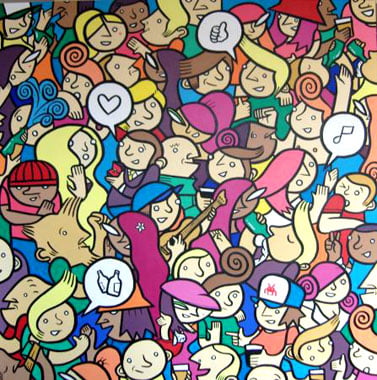 Featured artwork on this page by Darren Baxter.