You can see someone is speaking to you but their words arrive as meaningless sounds. You want to explain that you don't understand but your own speech evades you, your vocabulary deleted. You're struck by chills, fevers and you can't move; not to go to the toilet, to pick up a glass of water or sit up.
It's hard to imagine that this is the dark experience that propelled Jasmine Farrow to become an artist. When Myalgic Encephalomyelitis (ME) struck, Jasmine was an active care-worker, growing her own vegetables, looking after her niece and going to gigs. "I was always busy", says Jasmine, "but I found myself exhausted at work, having to hide in the bathroom to sit down as my legs would shake and I felt dizzy and sick."
Jasmine's symptoms intensified until she could no longer walk or leave the house. This marked the beginning of the bleakest period of her life.
"A general misunderstanding about ME is that it is just feeling tired all the time", she explains, "It actually effects all vital bodily systems from neurological to cardiovascular and cognitive. I was completely bed bound for almost two years."
Creativity calls
Terrified that she might never recover from this debilitating illness, Jasmine recalls a point at which she took giving up off the table and chose to hope. By her own admission she has a tendency to live in the future but she managed to reshape this previously hindersome tendency into something positive.
"I started thinking about what I would do if I started to feel better. This helped me to pass the time in a more positive way and got me thinking about my art again."
Sensitive to light, Jasmine found herself limited to a dark room for much of these arduous two years but it is astonishing how green shoots sprout from the murkiest shadows in our lives. As Jasmine slowly became more mobile, she was able to create miniature polymer clay models as well as draw from her bed. As her confidence built, she started to explore paintings and sculpture online, "I was in tears because some of the art I was looking at was so beautiful- I had to do this!"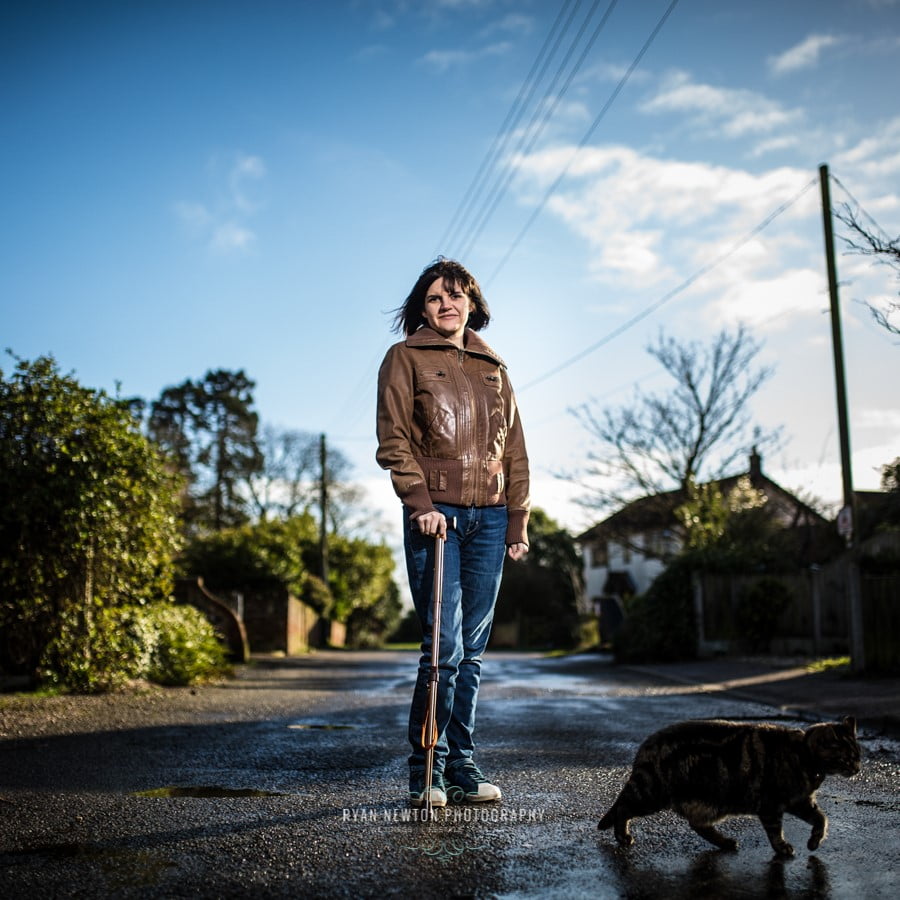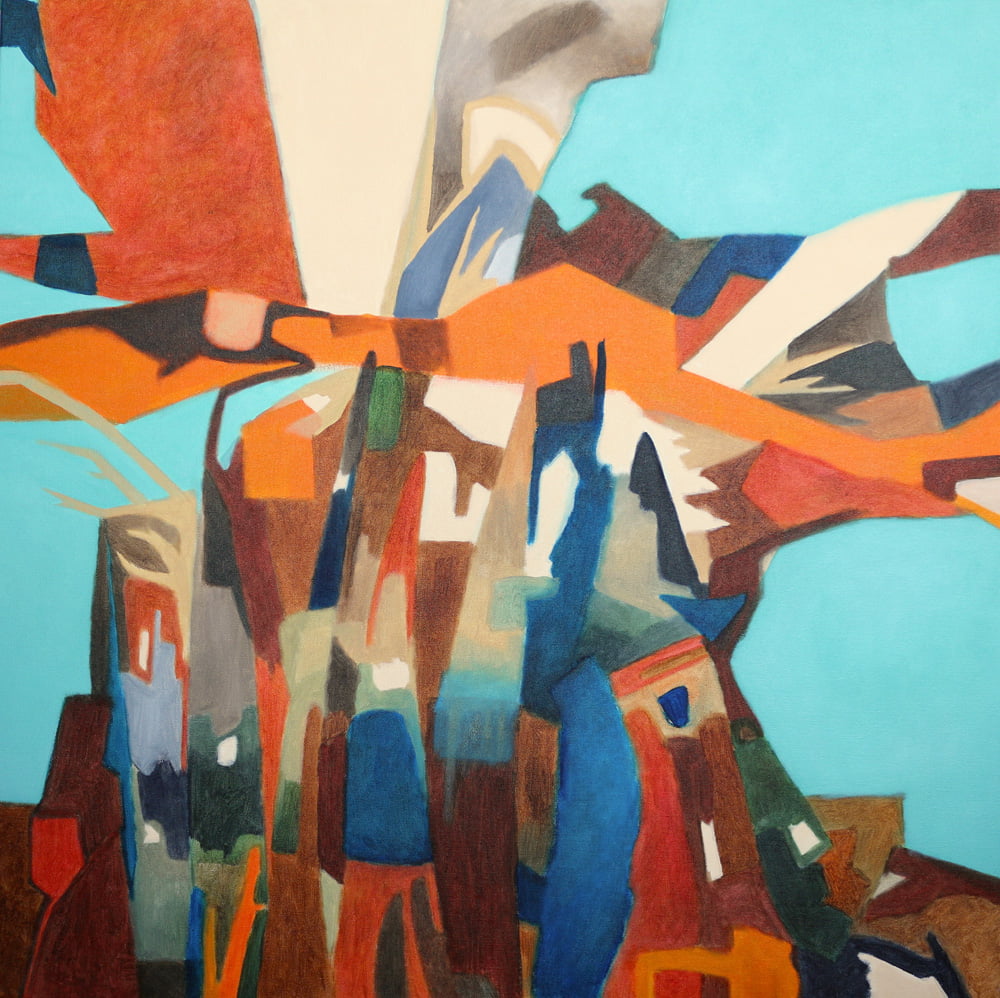 Art as Language
Jasmine's work is expressive, complex and vibrant. She describes it as a diary, only words are replaced with colour, form, gesture and texture. Having lost the ability to express words, suffering from disjointed and reversed speech, art has given Jasmine a means of communication.
"My ideas are not abstract- I'm simply trying to communicate," she explains, "Just as hieroglyphs look like abstract shapes but are in fact language- my art is doing the same."
Inspired by abstract expressionists such as Cy Twombly and Perle Fine, Jasmine also draws from the rich online community of contemporary artists and print makers. In explaining her process, she likens approaching the canvas to a meeting with an old friend, trusting that the conversation will flow naturally.
"It begins a little frantic, excitable and full of energy. Then you down to the good stuff- the detail. Just like a conversation, one topic informs the next- it's the same for each set of marks and my colour choices."
The Road is Long
Jasmine's recovery from ME is still very much ongoing and art continues to play a central role. "My work has without a doubt progressed alongside my physical recovery," she explains. "Art is central to who I am. It is something I can dedicate my life to and is a reason to wake up in the morning."
Not able to walk unaided, Jasmine works from a small studio just a few steps away from her bedroom. Reflecting on how grateful she is to have an accessible creative space she says, "It is a real thrill to be able to make and sell my work world wide and it all happens from this little room. Something I never dared to even dream about."
In the UK thousands of people are diagnosed with ME every year. Symptoms can vary from person to person but include extreme fatigue, memory loss, word-finding difficulty, persistent pain, sleep issues, spatial disorientation, heart palpitations and fainting. It can be a debilitating and life changing illness and the road to recovery can be incredibly difficult.
Jasmine's inspiring story serves as a reminder that sometimes the hardest moments in our lives can provide the greatest opportunity.
"I guess sometimes it takes a major thing to happen in your life for you to make major changes. Without being ill I would never have dared to start an art career and I wouldn't appreciate the best and simple things as I do now. I feel more alive than ever."