Spiritual, and serene; these are both words that float to mind when looking at Anna's work or, to think of it, when describing Anna herself.
We often hear artists refer to their art as an extension of themselves and Anna embodies this case and point. Every day begins with meditation, followed by a three mile walk along the River Itchen to her Winchester studio. Mindfulness permeates every aspect of her life, keeping her in the here and now.
Don't let this fool you into thinking Anna is a monkish recluse, "I love people and meeting new people," she reveals, "I can be in the studio for up to four days in a row but then I need to see others."
Nordic Origins
There is the hint of a non UK accent in Anna's voice, which coupled with the intense blues and phosphorus greens in her art, begins to reveal her Icelandic heritage.
Originally from Kopavogur on the outskirts of Reykjavi­k, Anna grew up in a unique environment. Not only is Kopavogur part of a mountain landscape, it's home to an active volcano that erupts every seven years.
"We are just waiting for it at the moment," Anna explains, as though waiting for an old friend. I ask her if she's afraid of the eruption, "It's not frightening. It's always been there and I grew up with it."
This connection to the land coupled with regular exposure to the Northern Lights has provided Anna with vast inspiration for her art practice. She uses oil paints in the main, adding volcanic rock and lava dust from her native Iceland to create crunchy, jewel-like textures that make you want to run your fingers over the work.
Anna uses very fluid paint mixtures, "they help me to create the textures of the Northern Lights, which are very close to my heart."
Anna's method of working is very intuitive. She begins with a few dots of colour on the canvas and then goes with whatever feels right.
"There is always some sort of emotion or memory attached to my work; I could tell you the story for each piece I've ever made."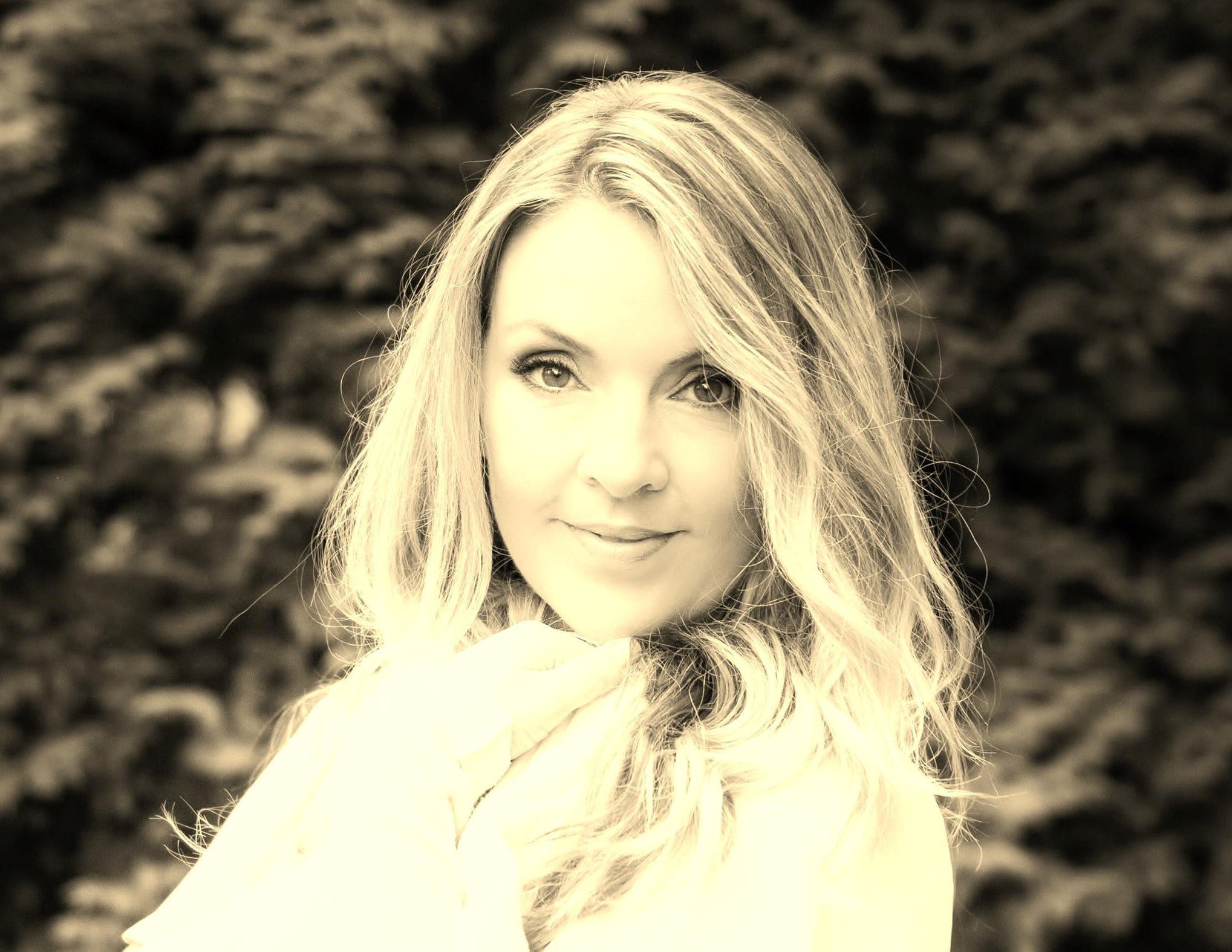 Follow your heart
Anna is an entrepreneurial person. Her working life began as a makeup artist, developing into an impressive career. She owned a successful makeup school for eight years and continues to split her time between TV, photo shoots and evolving as a professional artist.
I ask Anna what advice she would pass on to other artists. Don't do things just because you think they might sell," she warns, "Work from the heart. If it doesn't feel right, don't do it."
Nature Provides
If cast away to a desert island with just three tubes of paint, Anna would take "Indigo, phosphorus blue and white for contrast," though she struggles to make the choice. "I just hope that there are colourful flowers on the island that I can make into more paint!"
This rather highlights her clear connection to nature and her faith in its ability to provide. "I'm really inspired by the Earth," she explains, "I am inspired by everywhere I go."
Anna's mystical, ethereal work is a homage to Mother Earth and a physical representation of her own philosophy, "I don't know what is coming today; all I know is what I am feeling." Anna concludes, "Just go with the flow and what feels right."