We spoke with Claire Chandler about her love of nature and how elements within her surroundings influence her work.
What inspires you?
I was born in the UK but spent a great deal of my childhood moving from one country to another; this developed into a love of travel and experiencing new places.
Through painting I convey my experience of the landscape. I aim to describe a space, what it is to move through, round and over a landscape, touching and being touched by the elements. During this past year I have become even more aware of my connection with nature, really appreciating walking, drawing and exploring our local area in south London.
My painting is about trying to understand this vast thing of which we are a part. My intention is not to depict a space visually but to uncover the feel of what it is to really experience my surroundings.  I work in acrylic onto canvas to create layer upon layer, sometimes revealing the past to create the depth and feeling I am aiming for. By combining gestural brushstrokes with flat calming layers of colour I aim to create paintings that are made with energy and emotion.
How has your practice changed over time?
When I studied Fine Art at University my degree show paintings were inspired by interior spaces; light, shadow and reflections. Even then I was still very much influenced by my surroundings. As my work has evolved the outdoors and our changing landscape continues to inspire me every day.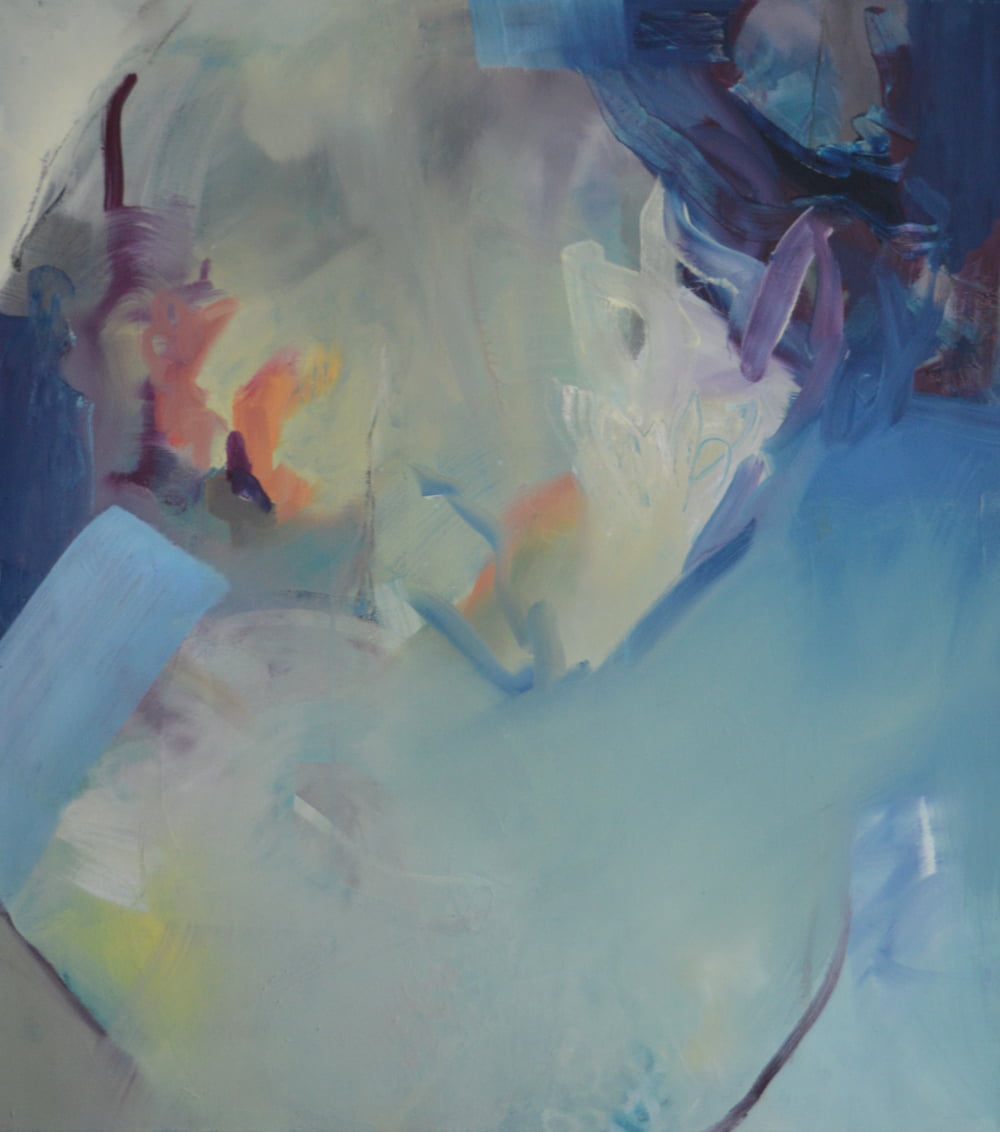 What's your favourite artwork?
I enjoy seeing the work of so many different artists, Bonnard, Frank Bowling, Matisse, Gillian Ayres, Helen Frankenhaler and many contemporary artists too. If I had to choose just one painting to have in my home it would be Rothko, White Center (Yellow, Pink and Lavender on Rose) 1950. I love colour field painting and the idea that colour can bring about a change of mood or emotion.
Describe a real-life situation that has had a direct impact on your work?
Whilst backpacking in South America I was lucky enough to see the Perito Moreno Glacier in Argentina. As the ice cracked, a roar reverberated through the valley, pieces of ice, the size of high rise buildings, fell into the water in front of me. I was in awe of the power of nature. I wanted to capture that feeling and paint it!
I created a whole series of paintings based on that one experience.
What's the best piece of advice you have ever been given?
Never give up, stay positive and do what you love!